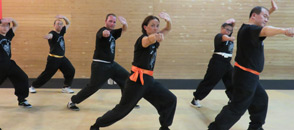 We offer begining and advanced classes in Kung Fu. Instruction is personalized, and grounded in the White Lotus System. Our instructors are among the most respected in the field and bring a genuine love for this amazing art to each class.
School Application (.doc)

We offer a beginning and an advanced class for adults. We teach the fundamentals of Kung Fu, stances, breathing and conditioning as well as the traditional forms and drills. The five animal forms are also taught. Find out more about adult Kung Fu classes.

Our children's kung fu classes are held twice a week and are intended for students between 6 and 12 years of age. The classes contain a grounding in the traditional forms and techniques as well as various exercises that particularly engage children. Our classes are a great way to cultivate a sense of discipline and accomplishment in a young girl or boy in a supportive environment. Find out more about children's Kung Fu classes.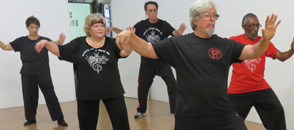 At White Lotus, we teach the "48 Forms of Taiji." Taiji (Tai Chi Chuan) is a ancient Chinese conditioning exercise consisting of continuous, slow, and graceful motions. It has been called "moving meditation."
Find out more about Tai Chi class.
School Application (.doc)
Teacher, trainer, and author, Master Douglas L. Wong is the founder of the modern-day White Lotus system of Kung Fu.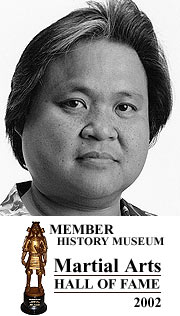 Master Wong has traveled the world to teach his art through seminars, training camps, movies, videos, and print and electronic media.
Master Wong has trained various nationally ranked martial artists, and many of his students can be seen in the film and television industry as actors, stuntmen, and fight choreographers. Others have become bodyguards, expert consultants, and advisors in the entertainment business.
Find out more about Master Wong and White Lotus.
Chi Gung session this Saturday
Increase your internal power and concentration! A new session of Chi Gung is starting this Saturday, 9/10, from 10:00 a.m. to 10:45 a.m. Call (818) 390-0826 to sign-up.
---
"My experience with Tai Chi in the White Lotus system has been a life changing experience. I started at my wife's urging because I was looking for stress relief, lower body strength and balance. I gained so much more. I had been suffering with lower back pain...after training with Sigung Carrie and Sigung Jennings for a few months the strength and balance were returning...at seven months the back pain just disappeared one night after class...a year and a half later I am still pain free!

The people at White Lotus are all very friendly and accommodating and the instructors are so patient and knowledgeable in the art and in overall health. Sigung Carrie's class has far exceeded my expectations and I can highly recommend it for anybody looking for Tai Chi's many benefits."
Glen Allen
Read the full testimonial.
---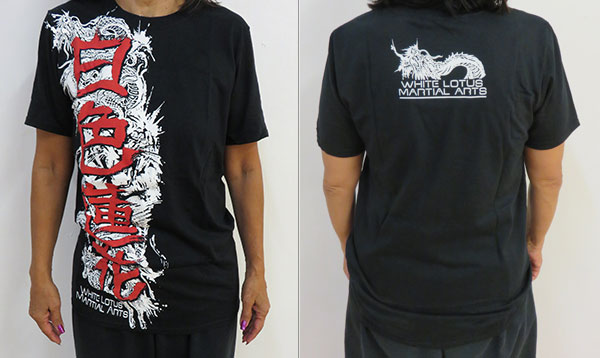 Black White Lotus T-shirt in small, medium, large and x-large. Buy Now!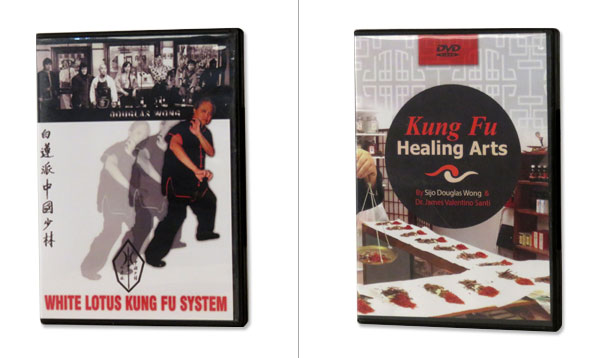 White Lotus DVD's now available for sale. Buy Now!